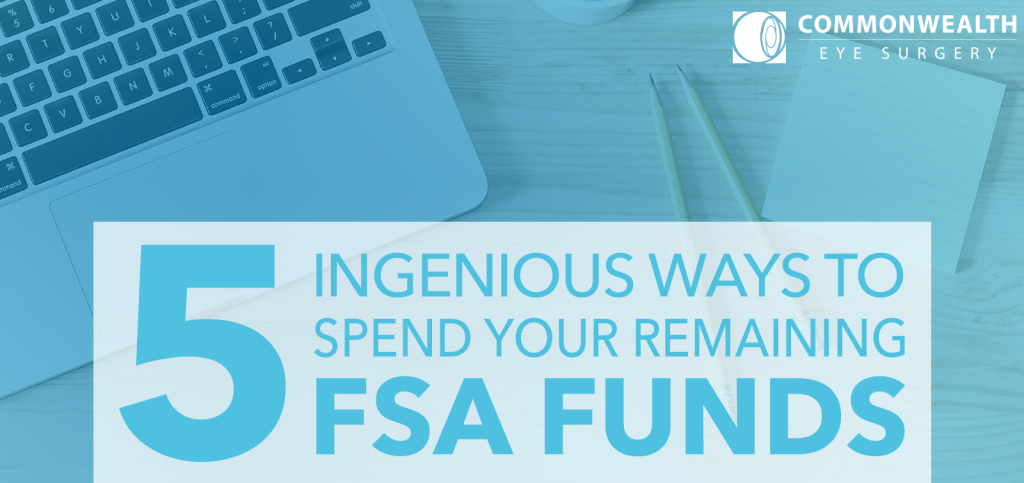 The end of the year is nearly upon us, and a lot of our patients are feeling the pressure to use up the funds in their flexible spending accounts before they lose it!
If you overestimated how much you would spend this year, there's still time to make the most of your leftover FSA money.
1. Acupuncture
Ever tried it? Unlike some other forms of alternative medicine, there is significant research backing the effectiveness of acupuncture in the treatment of many conditions, especially those suffering from back pain, migraines, or arthritis.
2. Chiropractic care
Like acupuncture, chiropractic care has revealed positive effects in the treatment of a variety of pains. Chiropractic care has been found beneficial for all individual but athletes and those living an active lifestyle may greatly benefit from the increasing increase in range of motion, decrease in muscle spasms, and the reduction of joint pain.
3. LASIK surgery
Tired of dealing with the frustrations of glasses and contacts? Use your remaining FSA dollars on LASIK and save on a procedure typically deemed elective by your insurance company. Thinking about it next year? Schedule a FREE consultation at our office today see if you would be a good candidate so you can properly allocate these dollars in the future.
4. Update your First-Aid Kit
Have kids? Then you know you never can have too many bandaids. Consider updating your first aid kit and stocking up on things like bandages, anti-bacterial creams, tap and more. Make a kit for your home and one for your car too just in case!
5. Take Care of your Teeth
While teeth whitening isn't covered as an FSA-eligible medical expense, treatments such as crowns, implants, sealants and general dental maintenance are!