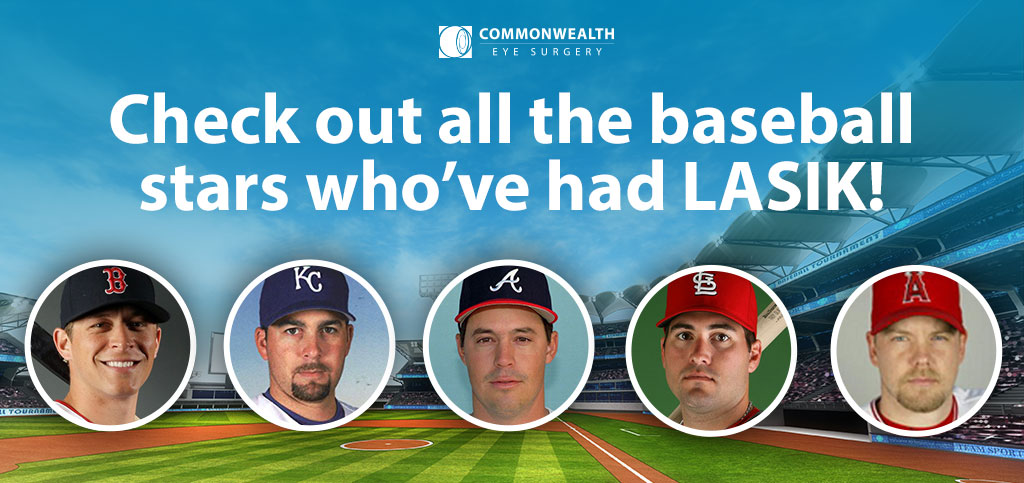 You might've heard your friends and relatives talking about LASIK, but it's now a popular procedure amongst athletes. People in high-pressure and sensitive positions like pilots, first responders and surgeons have long recognized the benefits of LASIK as enhancing, and sometimes even saving, their careers and ability to perform the duties of their jobs. Professional and elite athletes are realizing the tremendous benefits getting laser eye surgery on their game.
One of the most notable professional baseball players who underwent LASIK surgery was Greg Maddux, who played with the Chicago Cubs, Atlanta braves and Los Angeles Dodgers. After suffering from poor vision his whole life, the "Mad Dog" himself, hoped LASIK would be the difference maker he needed to take his game to the next level. After having surgery on a Monday, he was back on the field by Wednesday, pitching a single hitter!
Other players have followed suit like, Jeff Bagwell, Jose Cruz Jr., Mark Redman, Fred McGriff, Wade Boggs, and Larry Walker.
It's not only baseball players. Check out other famous athletes showing that LASIK pays off:
• Atlanta Braves pitcher Greg Maddox improved his near perfect pitching.
• LeBron James told reporters he could see the rim and net much clearer after LASIK. His percentage improved from 46 to 49.
• Tiger Woods' before-LASIK average score was 4 under par. After LASIK, it was 10 under par.
Put your vision in the starting line-up. Check to see if you are a LASIK candidate at Commonwealth Eye Surgery.